Weather for IronMan Hawaii 2002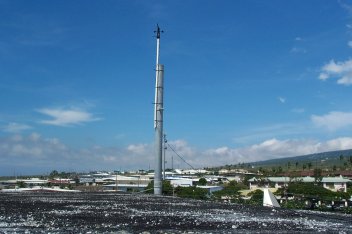 Radioactive Networks worked on the 2002 Ironman World Championships in
Kona, Hawaii in October 2002 with Lateral Linking Broadcast.
Days before the event we were asked by the
organisers to investigate the feasibility of installing some remote wireless
weather stations for the event.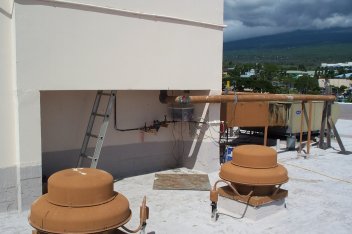 Following some speedy research, Radioactive Networks were able to implement
a wireless weather broadcast system, sending out the weather conditions
in digital form every 30 seconds throughout the island.
The weather station was installed on top of the King Kam hotel just near the
start and finish line for the race, about 7 stories above the ground level.
Whilst the weather station was installed, we measured winds in excess of 32
miles/hour, and temperates in excess of 30 Celsius (in the shade). Reports
state that these conditions were milder than the competitors actually
encountered during the race.
Even mounting the weather station required planning due to the conditions,
with high humidity, high temperatures and rain.