Brochure
Experts in Tracking
Radioactive Networks are experts in tracking – with events as diverse as the Sydney 2000 Olympics and 2002 Ironman World Championships (working with Lateral Linking) Some of the other work that we have done is described in the CONSULT area on the left hand side of this page. You may also like to investigate APRS.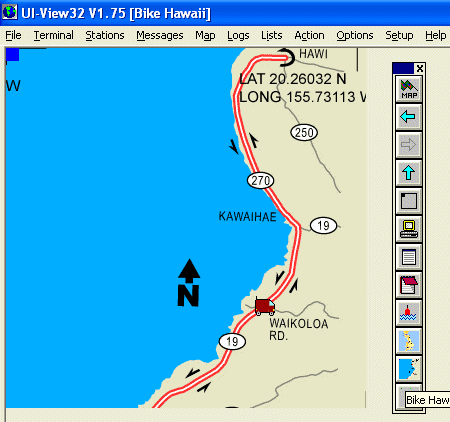 UI-View is one of the products that we suggest for many users, running the APRS system. However not all clients are the same. There are certainly cases where the it is not appropriate to use UI-VIEW and APRS. We would be happy to discuss the various options with you so that we can come up with a solution together. We have expertise not only in 2-way radio based tracking systems, but also in GPRS based on the GSM telephone network.
No matter what you need to track, Radioactive Networks has the answer. From Yachts to Motorcycles, helicopters to cars we can provide you with tracking to suit your needs. And with experience in the back end technology as well as the presentation of the data to the user or customer we are your one stop shop
Brochure
Radioactive Networks can provide almost any solution that you could come up with. Some of these solutions are provided in our brochure.