Ruggedised Tracking
We recognise that there are times when the plastic case of our normal GPRS tracking unit is not suitable for your needs. To assist here we have developed a ruggedized GPRS unit that is water resistant, and can withstand the sort of torture that would destroy other units.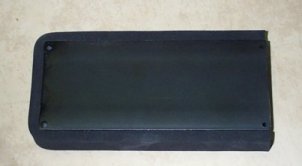 Our units can be configured with an internal NiMH battery allowing at least 12 hours of GPRS tracking before a recharge. Our novel configuration allows the unit to turn itself off whenever the unit is being charged.
Length is dependant on the configuration. The unit is 75mm tall by 25mm deep. Neoprene rubber is used arround each edge to absorb vibration.