GSM/3G/GPRS
Radioactive Networks was recently approached with a request for a version of the OziAPRS software that would dial into a GSM GPS Tracking unit to extract the position reports. Whilst this was not a feature that we wanted to implement in our core software at this stage, we did feel that there was a need for this software.
In response we have created the OziDialer software – which will dial into a GSM/GPS tracker to extract the position reports and plot them directly in OziExplorer as if the GPS on the tracker was directly attached to the computer running OziExplorer. We are also testing support for Microsoft MapPoint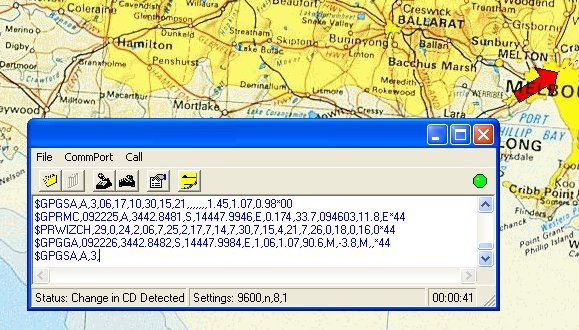 We have only tested this software with the Wavecom Wismo WM01-G900 GSM Modem at the moment, but we are sure that almost any GSM modem which can auto-answer with a GPS attached would work. The trick is to set the Serial Port on the GSM modem to 4800 bps and to use a NULL MODEM cable.
According to users testing this software, it works well on the following modems:
Wavecom Wismo WM01-900
Wavecom Wismo WM02B-G900/1800 Dual band
If you would like to trial the software you may download a copy here
Buying a system
Radioactive Networks would love to help you purchase a GSM based tracking system. Several components go together to make a complete system. With maps for Sydney or Melbourne, complete with all hardware, a system will sell for about $1500.